All the best, Andrew.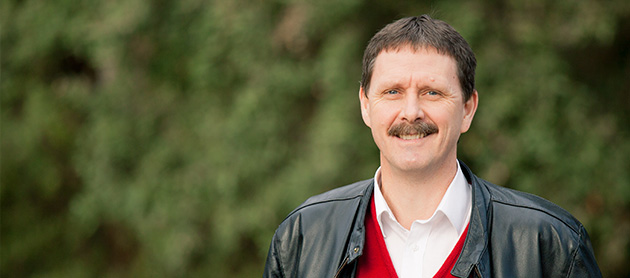 Our esteemed colleague and friend, Andrew Mowbray, has left RMS to take on an exciting new adventure.
---
Andrew served in RMS for 8 years as Senior Risk Officer, Risk Control and leaves RMS for an 'escape to the country' and an exciting new role with Allianz.
Prior to joining RMS, Andrew worked in a variety of roles within Qantas, and with that he brought a wealth of experience in Property, Security and Facilities Management which has proven to be an amazing contribution to the RMS team and the Adventist organisation.
During his time in RMS Andrew visited hundreds of Adventist sites around Australia, New Zealand, PNG and the Pacific Islands. His desire to always prioritise the needs of the customer means he is welcomed wherever he goes within the Adventist network. And his greatest strength is his ability to build good relationships along the way.
Because of Andrew's knack for presenting complex risk and safety issues in a way that is easy to understand, he has made a real and tangible difference to RMS and the Adventist organisation. If we look back on his time with us a number of highlights come to mind including his guidance on the development of risk resources, his ability to converse knowledgably with all stakeholders including insurance brokers and the way he encouraged Adventist sites to invest in better risk and safety management.
In particular, the success of the Risk and Safety Funding program to-date is thanks to Andrew who, through his genuinely personable and gentle manner, has helped secure risk and safety grants for over 110 Adventist sites. The completion of these projects has been mutually beneficial – improved risk profile and perception of these Adventist sites, and in turn, our insurance providers look more favourably upon the organisation for investing in risk mitigation strategies.
Most of all, the team will miss Andrew's friendship, the light-heartedness he brought each day and the ever-present 'dad jokes' that took pun-making to the next level – you could say he elevated us with his humour. (That was for you, Andrew.)
We wish you and your family well, and we pray for God's blessings on your next great adventure.