Calendar Rulers are Back!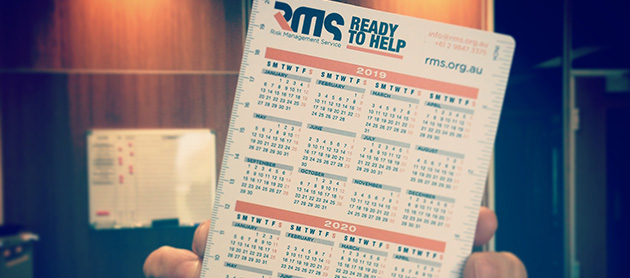 These six-year calendar rulers are a long-standing RMS tradition and are highly sought after. The good news is that they're back and we're ready to give them away!
These nifty little tools are made of quality plastic with a 20cm ruler along one edge and an 8in ruler on the opposite edge, measuring 21 x 10cm they fit perfectly into a standard DL sized envelope. Printed on both sides with calendars for 2016 through to 2021 – you're covered for this "quinquennium" and beyond!