Employee Relocation Protection – Get the Info!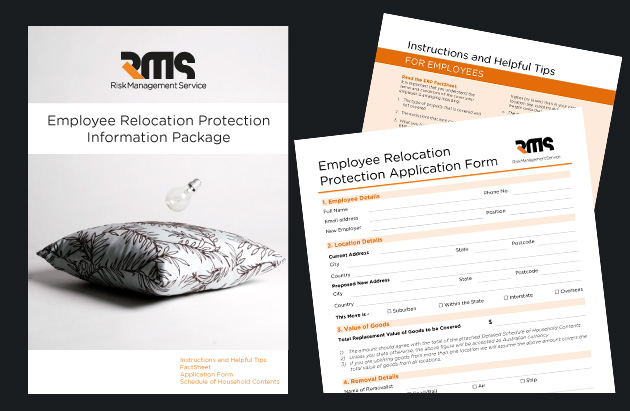 We've heard your feedback and we agree – the old Employee Relocation Forms needed to be updated. We also found there was a little confusion about what's covered and when to get forms to us. So, we have prepared a new Information Pack that contains everything you – and your relocating staff – need to know about this cover.
Inside the new Information Package you will find:
Helpful hints and tips for relocating employees
The FactSheet for Employee Relocation Protection (ERP) Cover (find out what is and is not covered)
The ERP application form which must be completed and authorized so that cover can be put in place.
The Detailed Schedule of Household Contents in other words, an inventory of home contents to be covered.
With all this information in one place and in an easy-to-read format the Employee Relocation Protection cover will be crystal clear!
So Employers, burn the old forms lurking in your filing cabinets! Get the ERP Info Pack and make sure that your staff 'on the move' are given the whole package.
IMPORTANT
Seventh-day Adventist Church employers can use Employee Relocation Cover to protect the household goods of their employees when they are relocated under denominational transfer within the territory of the South Pacific Division. Cover is not automatic and employers must apply for cover each time an employee is relocated.