Managing Risk – Working with Contractors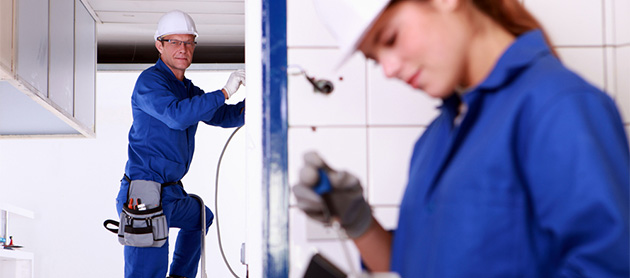 Did you know that you could be held liable if an incident or injury occurs to a hired contractor while on your premises?
Under Work Health Safety (WHS) legislation we all owe a duty of care to contractors (such as tradespeople like gardeners, electricians etc) and their staff, and to our own staff or volunteers working with contractors. Organisations hiring contractors need to provide information on site safety requirements and explain all work processes.
Contractors should also come with their own safety practices and insurances, but there a few who slip through without these and it's the kind of thing we need to avoid to ensure we properly manage our risk and avoid harm to others. So cover all bases by managing expectations and avoiding assumptions when it comes to working with contractors.
Avoid assumptions by checking:
That the contractor is qualified and licensed.
They can prove compliance requirements for safe work practices
They have their own appropriate insurance covers like public liability and Workers' Compensation
That they can provide a workmanship guarantee.
Manage expectations by communicating:
That your site is a smoke, drug and alcohol free property.
That no work is to be conducted on Saturdays
Who to report to if injuries occur and/or unsafe work conditions or equipment are found
That your property has a Child Safety Policy, and ensure the contractor agrees.
We encourage you to keep good records of any work carried out by contractors on your site and keep a list of your preferred contractors for future reference. You never know when this information could be needed.
There is more information in our  which also contains a Contractor checklist that makes avoiding assumptions and managing expectations much easier.
If you have any questions regarding contractors or managing risk, talk to our Senior Risk Officer, on 02 9847 3376.