Safety and Risk Forum – the Highlights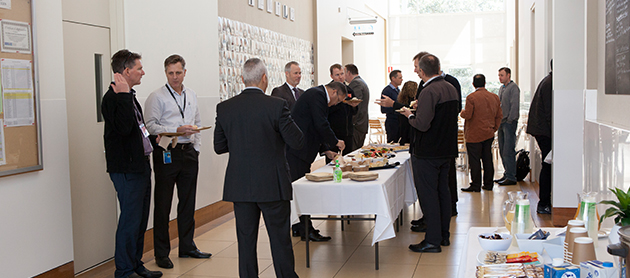 In August, RMS hosted its second annual Safety and Risk Forum in Wahroonga, NSW.
The theme for 2017 was "Engage with Purpose" and was attended by over 40 delegates – all Adventist church employees with a Work Health Safety or Risk element to their roles. This number was double the attendance from last year, signifying a rise in interest for this type of professional development and networking within this niche field of practice.
Highly qualified and relevant speakers were part of the presenter lineup that included Mr Michael Stoddart and Dr Megan Oaten. Mr Stoddart, Principal of Aumento Consulting, spoke about the importance of adopting a caring return-to-work and injury management practice drawing on his own life experience after a motor vehicle accident. "Michael gave us permission to care," remarked one delegate, "…because taking the time to actually care about the person results in better outcomes for everyone."
Dr Megan Oaten, a registered psychologist and owner of Behave Yourself Consulting, provided in-depth focus on mentally healthy workplaces and resilient leadership. Dr Oaten highlighted the key to that outcome was the need to embrace self-care as well as co-worker care.
Morning devotion was offered by Jarrod Stackelroth, Record Editor, whose spiritual insight married with open, entertaining and heartfelt personal stories lead attendees to better understand the Bible's greatest "risk managers". His words challenged many to think about how they might engage with purpose in a deliberate and meaningful way.
The feedback from attendees was resoundingly positive. When asked what key insight they would take away and apply in their own work or personal life, one attendee noted, "Consider the person first rather than the injury or issue. By caring about the person, they are more likely to return to work sooner."
In the end, it seems engaging with purpose is recognizing that as Adventist Church professionals we're commissioned to care and we have permission to show care – that includes caring for others as well as yourself.