Serenity Now!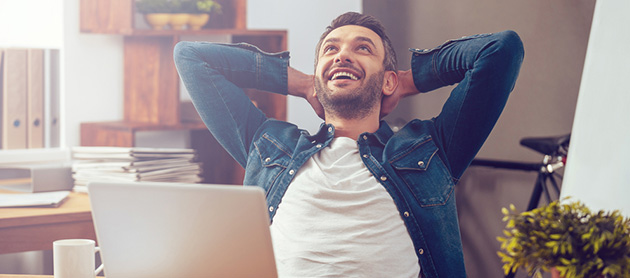 One of the things we've noticed over the years is the volume of detailed information and documentation that seems part and parcel of Work Health and Safety. It certainly overwhelms us, our research shows that it overwhelms you too, and that's the last thing we want.
Feeling like a hot mess about all this WHS stuff is not productive or conducive to a 'safer' working environment. That's why one of our strategic goals for the next five years is to develop practical risk and safety resources. The key word being "practical". Our goal for these resources is that they are easily and regularly used.
Sure, if you want a detailed, ten-page policy document, hazard identification checklist and formal risk assessment and training on ladder safety, we can source that for you. Certain types of organisations need to have that level of detail on file by law – we totally get that, and we're always here to help with that kind of thing too. But if your site doesn't need epic policy documents and you'd prefer the key points of a WHS or risk control policy summarised down to a one page document that looks nice, is easy to read and understand, then we're ready to help.
Check out some of the one-page risk control resources we've already shared on our website. This quarter, we've got a new one-page resource on Protecting Church Organisations Against Crime and Violence. This particular resource is unique in that it was prepared in response to current events that generated a number of enquiries to our office.
Beyond printed material, we also see value in fostering community, developing relationships and networks to connect risk and safety people with other like-minded professionals both within and outside of the church organisation. We believe learning from each other's experiences helps inspire innovation and ideas, so this year we are hosting our first ever Safety and Risk Forum for Adventist Church Risk and Safety Professionals.
This annual event along with our new resources, are designed for the church-wide WHS and Risk Control team to connect, share and engage so they can effectively do their work and achieve their goals for a safer workplace.
Finally, if you're looking for a resource and can't find it on our website, please talk to us.